DON'T MISS

---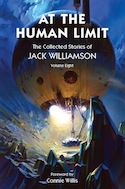 At the Human Limit,
The Collected Stories of Jack Williamson, Volume Eight
FOR CHARITY
In Memory of
Wonder's Child

Edited by
Stephen Haffner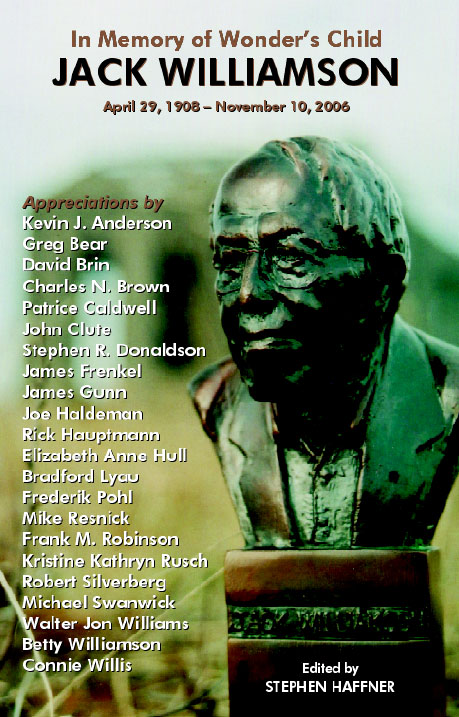 ---
Home

| Books | The Complete John Thunstone

The Complete John Thunstone


Manly Wade Wellman


Introduction by ???
Cover art by Raymond Swanland
ISBN-10 1893887596
ISBN-13 9781893887596


$40.00


xxx pages Hardcover
Description
Conceived by Manly Wade Wellman and Weird Tales editor Dorothy McIlwraith in 1943, John Thunstone is a scholar and playboy who investigates mysterious supernatural events. Large and strong, intelligent, handsome, and wealthy, he has the typical attributes of a heroic character. He is also well-read in occult matters and has access to weapons (such as a sword-cane forged by a saint) that are especially potent against vampires, werewolves, and other supernatural creatures. In addition to the ghosts and other traditional supernatural beings, several of Thunstone's enemies are Wellman's unique creations. Particularly compelling are the the enigmatic shonokins, a race of human-like creatures who claim to have ruled North America before the coming of humans. Thunstone's most persistent foe is the diabolical sorcerer Rowley Thorne, a character loosely based on the real occultist Aleister Crowley. Thunstone originally appeared in short stories published in Weird Tales from 1943 to 1951 with a final short story in 1982. Wellman would later write two novels featuring Thunstone: What Dreams May Come (1983) and The School of Darkness (1985).






Table of Contents


The Third Cry to Legba Weird Tales Nov '43
The Golden Goblins Weird Tales Jan '44
Hoofs Weird Tales Mar '44
The Letters of Cold Fire Weird Tales May '44
John Thunstone's Inheritance Weird Tales Jul '44
Sorcery from Thule Weird Tales Sep '44
The Dead Man's Hand Weird Tales Nov '44
Thorne on the Threshold Weird Tales Jan '45
The Shonokins Weird Tales Mar '45
Blood from a Stone Weird Tales May '45
The Dai Sword Weird Tales Jul '45
Twice Cursed Weird Tales Mar '46
Shonokin Town Weird Tales Jul '46
The Leonardo Rondache Weird Tales Mar '48
The Last Grave of Lill Warran Weird Tales May '51
Rouse Him Not Kadath Jul '82
What Dreams May Come, Doubleday 1983
The School of Darkness, Doubleday 1985


Reviews


TBA



Excerpts


TBA




HAFFNER PRESS
5005 Crooks Road • Suite 35
Royal Oak, MI 48073-1239
ph: 248-288-4765
info@haffnerpress.com
Copyright © 2012 Haffner Press. All Rights Reserved.
FEATURED ITEMS
---
Stark and the
Star Kings


by
Edmond Hamilton
&
Leigh Brackett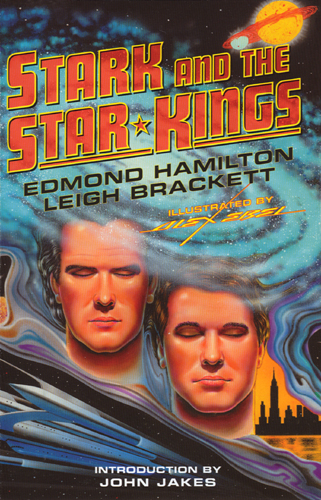 ---
Seventy-Five: The Diamond Anniversary of a Science FIction Pioneer--Jack Williamson

Edited by
Stephen Haffner
&
Richard A. Hauptmann



---