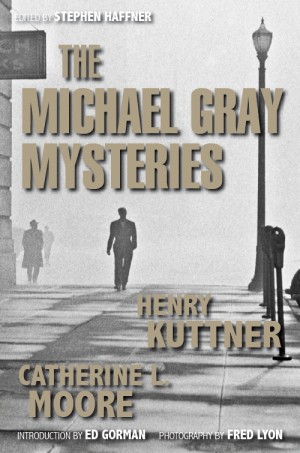 The Murder of Eleanor Pope
—Psychoanalyst Michael Gray leads police to a three-time killer!
The Murder of Ann Avery
—Psychoanalyst solves brutal slaying!
Murder of a Mistress
—Psychoanalyst Michael Gray solves the killing of a girl who knew too much about too many men who had too damned much to lose.
Murder of a Wife
—Marked for Murder! No one believed her—not even the police!
"In Murder of a Mistress, one of Gray's patients is accused of murder. Gray doesn't believe she's guilty. Then three other people confess to the crime. The cops don't care because they already have the person they've convinced committed the murder. Gray agrees that none of the people who confessed is the killer. He thinks the killer is someone else entirely.
Then one of the people who confessed is murdered. Gray discovers that his client's sister was murdered months earlier, and there's an attempt on Gray's life. Gray uses psychology instead of police procedure to come up with the solution, as he does in all the books of the series.
While the psychology is dated now, the Michael Gray books are still fun to read. Kuttner was such a talented writer that he could do just about anything. As most of you know, I'm sure, his wife was C. L. Moore, and they often collaborated on their work. I'm not sure how much Moore had to do with this series, if anything."
—Bill Crider's Pop Culture Magazine
More from Henry Kuttner