Horror & Detective Titles
Click "PREORDER" below to reserve these three books for $135 and receive a BONUS CHAPBOOK and free shipping (in USA, all others contact us for rates)
---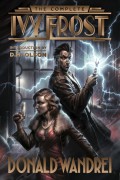 ---
---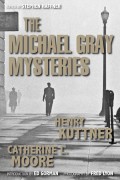 ---
---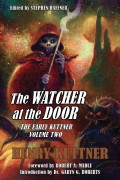 ---
---
Quick Links
---
Edited by Stephen Haffner • Introduction by Stephen Jones, Pat LoBrutto • Foreword by Hedges Capers, Karl Edward Wagner • Cover Art by Raymond Swanland • Illustrated by Tim Kirk

Edited by Stephen Haffner • Introduction by Richard A. Lupoff • Foreword by Melissa Flagstad • Cover Art by Laurel Blechman
Now Shipping
---
Preorder Combo: Hamilton Vols. 4 & 5, Capt. Future Vol. 3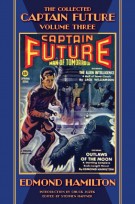 Now that Captain Future and the Futuremen have traveled through time in the final story of Volume Two (See "The Lost World of Time"), can an adventure beyond the Solar System be far behind? Most assuredly not!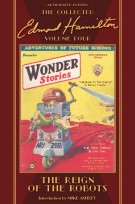 Here are no fewer than 10 unreprinted stories from WEIRD TALES and/or WONDER STORIES. Alongside these, you'll find such classics as "The Man Who Evolved" and "A Conquest of Two Worlds."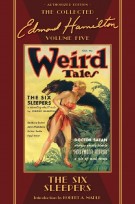 Hamilton really put his Remingtons to the task with more stories for WEIRD TALES as well as some of his best work (which is to say some of the best work ever to appear in) for WONDER STORIES.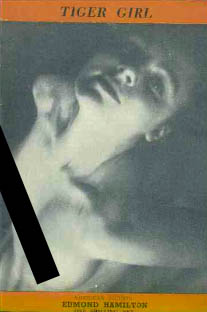 Place your $125.00 (USD) order for all three books and receive an exclusive facsimile of TIGER GIRL, a rare British pamphlet from 1945 published by Utopian Publications as #5 in their "American Fiction" series. This booklet collects: "Tiger Girl" (aka "The Six Sleepers") by Edmond Hamilton and "Apprentice Magician" by E. Hoffmann Price. Shipping is FREE to the Continental USA.
$125.00
---
Slipcased Limited Editions Now Available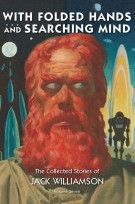 The ambitious program to collect the short fiction of Grand Master Jack Williamson continues! The 15 tales in this penultimate volume cover Williamson's entry into the US Army in 1942 through to his very successful effort to integrate into the post-WWII science fiction market. Featured is the 1948 3-part serial ". . . And Searching [...]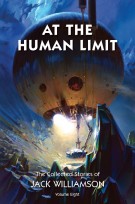 The ambitious program to collect the short fiction of Grand Master Jack Williamson concludes! As with previous volumes in this series, the full-color endpapers reproduce the original magazine covers (with artwork by masters including Virgil Finlay, Jim Burns, Luis Royo and Vincent Di Fate) of the stories herein, and the binding is designed to match [...]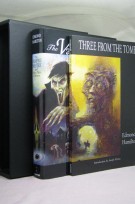 Limited Edition Signed by Hugh B. Cave & Jon Arfstrom with a three-story chapbook signed by Joseph Wrzos
Our signed, slipcased editions are limited to 100 pieces or less and include exclusive chapbooks not available anywhere else. The slipcase itself is finished in a cloth that matches the binding of the hardcover book. Click on the book covers at left to find out more about each of these deluxe titles. To see all of our Limited Edition offerings, click on "Autographed Editions" in the upper menu.
---
---
---
Now Available!
---
Featured Items
---
For Charity
---