Recent Posts
---
Archives
---
Quick Links
---
---
 In This Issue:

August

22

, 2017

Coming in 2018 . . .


THE VAMPIRE STORIES OF ROBERT BLOCH




   Robert Bloch (1917-1994) is one of the most fondly remembered and collected authors of crime, horror, fantasy, and science fiction of the 20th Century. Noted by many as the author of Psycho, Bloch wrote hundreds of short stories and over 30 novels. He was a member of the Lovecraft Circle and began his career by emulating H.P. Lovecraft's brand of "cosmic horror." He later specialized in crime and horror stories dealing with a more psychological approach.


THE VAMPIRE STORIES OF ROBERT BLOCH
Illustrated by Gahan Wilson
Edited by Stephen Haffner
500+ page Smythe-sewn Hardcover
ISBN: 978-1-893887-90-9
PREORDER PRICE:

$4

5Contents:
"The Feast in the Abbey"
"The Beasts of Barsac"
"The Shambler from the Stars"
"The Opener of the Way"
"The Mannikin"
"A Question of Identity"
"The Cloak"
"Unheavenly Twin"
"Nursemaid to Nightmares"
"Fear Planet"
"Yours Truly, Jack the Ripper"
"Black Barter"
"Death Is a Vampire"
"The Bat Is My Brother"
"The Skull of the Marquis de Sade"
"The Bogey Man Will Get You"
"Tooth or Consequences"
"The Hungry House"
"The Man Who Collected Poe"
"The Light-House"
"I Kiss Your Shadow"
"Dig That Crazy Grave"
"The Sleeping Redheads" aka "Sleeping Beauty"
"Hungarian Rhapsody"
"The Living Dead"
"A Case of the Stubborns"
"The Undead"
"The Yougoslaves"
"The Bedposts of Life"
"The Scent of Vinegar"

---




 

While we have secured permission from the

rights-handlers

for Gahan Wilson's artwork for the cover image, we have been unable to locate the original "Parkbench Vampire"

painting

.   The image originally appeared on the cover of the humor digest, FOR LAUGHING OUT LOUD #33 (Dell

Magazines,

October, 1964) promising a "

Hilarious Monster Issue!".

   As shown

above

and to the

right

, someone

—

somewhere

—

had access to the original artwork and placed a low-res

image

on the internet.   We have sent queries to

several

Gahan Wilson-collectors as well as many collectors of SF-art

-

in-general asking for the whereabouts of the original artwork, but nothing has surfaced y

et.


So, if you, or someone you know, ha

s

a lead on where the original artwork resides, or can assist in supplying a high-resolution scan of the painting, please contact us ASAP at info@haffnerpress.com

. 

---

2017 is Robert Bloch's Centennial




  Meanwhile, set aside a few hours and peruse these links, culled mostly by Patricia Abbott & Todd Mason during the week of Robert Bloch's 100th Birthday:

  • Patricia Abbott's Bloch Centennial List
  • Todd Mason's Bloch Centennial List
  • 100 Years of Robert Bloch at Pulpfest.com
  • Jeff Segal's blogpost on Robert Bloch in comic books
  • Podcast: The Horror Show with Brian Keene (WARNING: NSFW!)
---
You're receiving this message because you requested to be notified of events at Haffner Press, or have done business with Haffner Press in the past. If you do not wish to receive these messages in the future click unsubscribe and request to have your name removed.
.
Copyright © 2017 HAFFNER PRESS
5005 Crooks Road • Suite 35 • Royal Oak, MI 48073-1239
(248) 288-4756 • www.haffnerpress.com
•  Keep Watching the Skies!  •

---
---
Now Available!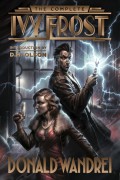 $50.00
---
---
Featured Items
---