Recent Posts
---
Archives
---
Quick Links
---
News Archive
---
---
| | |
| --- | --- |
| In This Issue: | March 28, 2018  |
HALO FOR HIRE
THE COMPLETE PAUL PINE MYSTERIES
starts shipping April 1st (no foolin'!)
---
   We are (mostly) recovered from exhibiting at the March 18th Los Angeles Vintage Paperback Collectors Show in Glendale, CA. We were able to get a few cartons of HALO FOR HIRE: THE COMPLETE PAUL PINE MYSTERIES from the bindery to the show and the gentle folks below were kind enough to autograph copies purchased at the Haffner Press exhibit: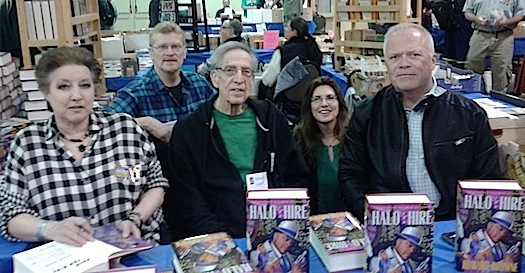 Laurel Blechman (cover artist), Stephen Haffner (editor), Richard A. Lupoff (introduction), Melissa Flagstad (afterword & Howard Browne's daughter), Trond Flagstad (the face of the face of Paul Pine)
   We are still acquiring and staging the balance of the inventory of HALO FOR HIRE — it's a 1000-copy run and over 900 pages! — so we are holding the $50 pre-publication price until April 15th. Meanwhile, visit our Flickr page for more pics from the show.
---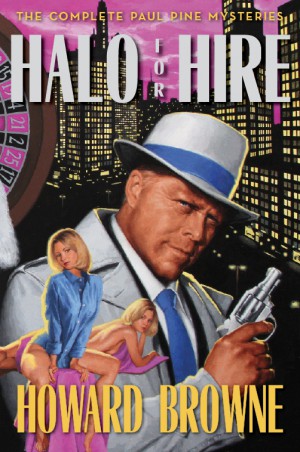 HALO FOR HIRE:
THE COMPLETE PAUL PINE MYSTERIES

Howard Browne
Introduction by Richard A. Lupoff
Afterword by Melissa Flagstad
Cover
by Laurel Blechman
$60
928
-page
Smythe-sewn Hardcover

PRE-APRIL 15thORDER PRICE:
$50
Conten
ts:
Halo in Blood
Halo for Satan
Halo in Brass
"So Dark for April"
The Taste of Ashes
"The Paper Gun"
---
Paul Pine and the Shelter Cats
No, it's not the name of a cover-band — it's how yer humble Poobah spends a bit of time chillaxin' at the Catfé Lounge tinkering on your future wares. The Catfé Lounge is part of the Ferndale Cat Shelter and all these beauties are adoptable! With hardly any coaxing at all (ahem!), we had a few of our favorite kittehs pose with the new HALO FOR HIRE book:

(l to r) Ascot, Jinxy, Shepard, Stormy, Artemis
---
What's Inside Your HALO?
  As seen in a photo above, we have striven to pay homage to the design aesthetics of the first editions of the Paul Pine novels. The foil-stamp for the front board of the 1946 hardcover of HALO IN BLOOD is echoed in the omnibus HALO FOR HIRE and the title page for each novel

i

s

st

olen

takes inspiration from the Bobbs-Merrill first editions.

---
Are You Looking for a New Friend?
  While most of you who receive this e-newsletter aren't local to the Ferndale Cat Shelter, we encourage you to take a "mew-ment" to visit your local pet-adoption center and make a new friend. Meanwhile, we want to thank the special felines who modeled for this newsletter: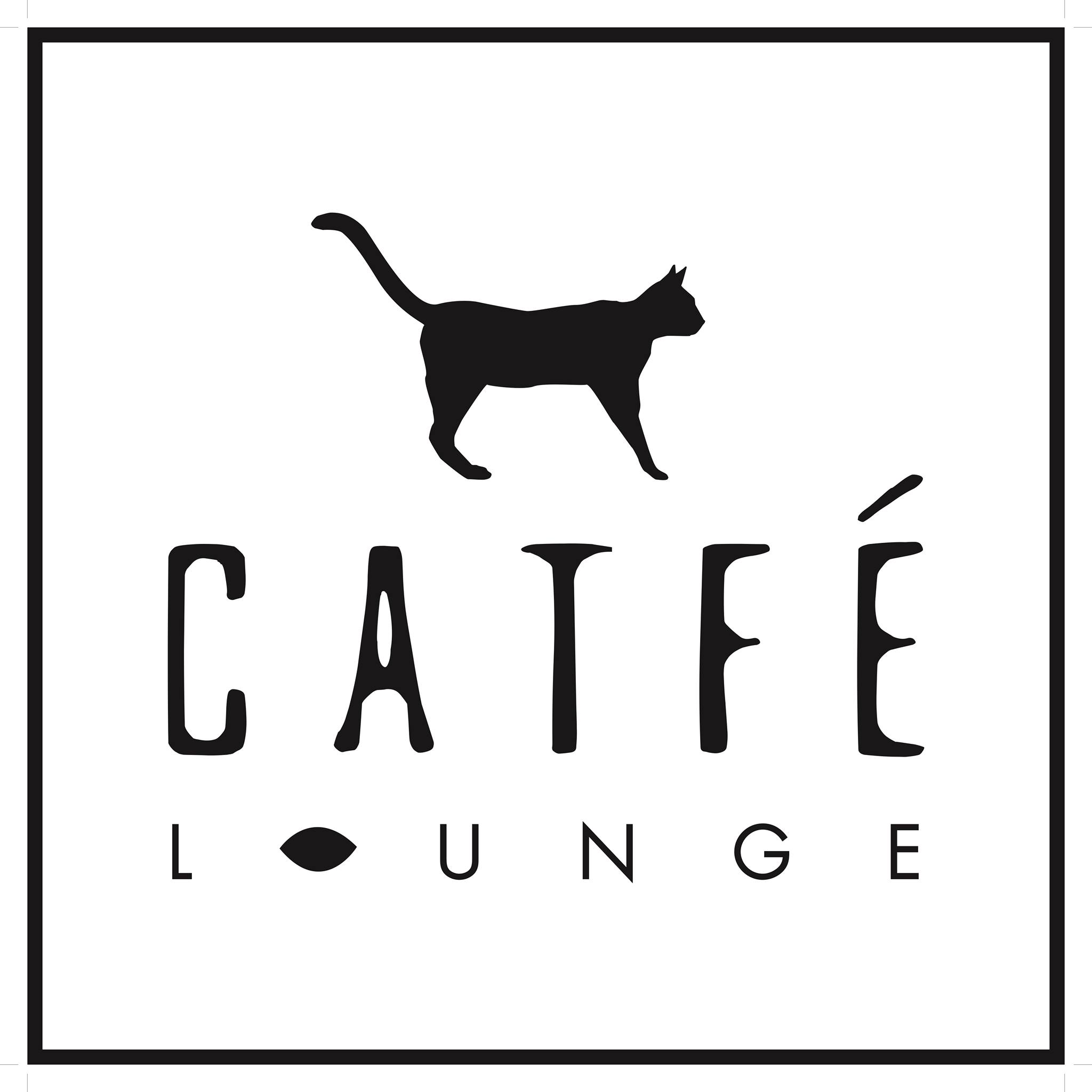 Ascot – Waiting to meet you!
Jinxy –

ADOPTED!


Shepard –

PENDING!


Stormy –
ADOPTED!


Artemis –
"I'm a new kitty and I'll be available soon!"
That's it for now. To ensure that you continue to receive this newsletter, be sure to add haffnerpress@sbcglobal.net and info@haffnerpress.com to your email reader's "safe list." And, remember, shipping is FREE in the continental United States. Alaska, Hawaii and International orders should email us at info@haffnerpress.com for shipping rate quotes. You have been warned!
You're receiving this message because you requested to be notified of events at Haffner Press, or have done business with Haffner Press in the past. If you do not wish to receive these messages in the future click unsubscribe and request to have your name removed.
.
Copyright © 2018 HAFFNER PRESS
---
---
---
---
---
April 19, 2017
FREDRIC BROWN MYSTERY LIBRAR

Y




THE COUNTDOWN HAS BEGUN
Attention Mr. & Mrs. America and all the ships at sea:
   We just received word from the bindery that BOTH Volume One and Volume Two of the FREDRIC BROWN MYSTERY LIBRARY are complete and ready for delivery!!!  Woo-hoo!
   The plan is to place the Secret Moon Base in the care of Agent Randall and Woola (our Attack Tuxedo Calot), when we depart for this weekend's Windy City Pulp and Paper Show in Chicago.  We'll make a Cochrane-breaking maneuver and stop at the bindery to pick up as much inventory as the SUV Comet can carry and then on to Chicago.
   There, we'll unveil MURDER DRAWS A CROWD and DEATH IN THE DARK. If you preordered and will be at the show, you can pick up your copies at the Haffner Press display.
   Once we return from Chicago, we'll pick up the remainder of the print-run from the bindery and start inventory-staging. As many of you know, these books were first announced waaaaaay back in Fall 2011. It's been a long-time pulling all the materials together (truly a global effort!) and we probably hit every bump imaginable in getting from 2011 to 2017.
   That said, we hope you really, really enjoy these books. For readers of vintage detective/mystery fiction, these collections are a goldmine. To Fredric Brown collectors–old and new–these volumes should reward your patience and dedication. At 744 pages each, there isn't too much more we could squeeze between the covers. Let us know what you think (there may even be prizes!).

So, you know the drill: Order from the links below and if you buy both books before we stage the inventory back at the Secret Moon Base, you'll receive the exclusive "V.O.N. Munchdriller" bookmark. *Oh. Squee.*

   One more thing before we sign-off: If you preordered either (or both!) of these titles since 2011 and your address has changed, please let us know ASAP!!! We try to keep our mailing database current, but we only know where you are if you tell us!!
   That's it, fellow-astrogators. Stand back while we fire up the rocket-tubes in the ol' Comet. Next stop: Chicago!
---
---
 In This Issue:

December

1

9

, 2016

 
• • NOW SHIPPING • •


BEYOND MARS


by Jack Williamson & Lee Elias


---

BEYOND MARS — Signed Edition
Written by Jack Williamson
Artwork by Lee Elias
Edited & Designed by Dean Mullaney
Introduction by Bruce Canwell
Oversized 9.6″ x 12.1″ full color hardcover, 160 pp

$55.00

W/FREE SHIPPING*

Drawn from the same setting of Jack Williamson's novels SEETEE SHIP and SEETEE SHOCK, BEYOND MARS takes place 200 years in the future, when a new force—paragravity—has enabled men to live and breathe on the asteroids. The strip stars Mike Flint, a spatial engineer who lives on Brooklyn Rock, an asteroid "beyond Mars." With Sam, his green-skinned metallic partner from Venus, Flint gets involved in a series of lighthearted adventures, battling space pirates, teaming up with beautiful and strong-minded women, and dealing with addicts of the mysterious drug called "star dust."The restored color is outstanding and the artwork is creative and imaginative. Bruce Canwell contributes a wonderful introduction, putting this in the context of early 1950s science fiction. The book also includes original art by Lee Elias on other features like Black Cat, Terry & the Pirates and Tommy Tomorrow.
Editor Dean Mullaney of IDW / Library of America Comics

w

as nominated for an Eisner Award for his assemblage of this vintage 1950s Sunday newspaper strip

.


 
**SPECIAL SIGNED EDITION: This is book is an essential addition to your library, but the first installment (February 17, 1952) of the strip was unintentionally left out. By special arrangement with the publisher, we have secured copies of BEYOND MARS with this missing page! Even better, this 8.5″ x 11″ page has been AUTOGRAPHED by Editor Dean Mullaney, Art Director Lorraine Turner, and Associate Editor/Introducer Bruce Canwell on the verso! Also bearing facsimile autographs of Jack Williamson & Lee Elias, this sheet has been numbered and loosely tipped into your finished copy.To ice the cake, we will match #'s to those customers who have standing orders for our numbered and slipcased editions!Obviously, supplies are extremely limited, so get your order in soon!
ORDER NOW


$55.00


W/FREE SHIPPING*

---

REVIEWS FOR BEYOND MARS

"…THIS IS THE BEST REPRINT BOOK OF AN OLD NEWSPAPER STRIP I'VE EVER SEEN!!! …The colors are gorgeous, the art is sharp and crisp, and the quality of the book is top notch! Bruce Canwell's intro is informative and to the point. I'm afraid it can't get any better than this, friends…It's really stunning, and though I usually grumble when it comes to the restorations of old newspaper strips, this is the best ever! Highly recommended, and a sure winner!" —Diego C."Rethidenth of Brooklyn Rock are thure to love thith book. I am ethpecially fond of the green metal-eating worm. For a Venusian, he's VERY attractive!  —Sam

"…this is a great collection of stories featuring that amazing era when space travel seemed right around the corner. Equal parts Hardy Boys (with only one boy) and Flash Gordon…The main reason to buy this is the art by Lee Elias, a true master who seldom got the respect he deserved. Best of all, if you're like me and you find reading comic strip collections difficult because they are so repetitive and the pacing slow, these are collected Sunday strips, so each one is a full page of stunning art and the story moves along at a relatively brisk pace, you'd think you're reading a graphic novel rather than a comic strip collection." —IMHO T. 

"…This is the BEYOND MARS I've been waiting for! The black & white reprints in the 80s were fine, but here is all the color and reproduced at full-size! Also, VERY happy to see that this signed edition includes the missing first weekly installment." —Mojo M.

"…Art is Great. The story certainly has that 1950′s Space Adventure feel.." —George G.

"…I highly recommend it to lovers of classic science fiction and sequential art. Beyond Mars is what happens when two masters in their respective fields join forces to create a work of art. It is, simply put, beyond awesome." —Chad Derdowski, cinemasentries.com


---
*S

hipping is FREE in the continental United States. Alaska, Hawaii and International orders should email us at info@haffnerpress.comfor shipping rate quotes. You have been warned!
---
---
---
---
---
Now Available!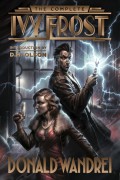 $50.00
---
---
Featured Items
---