Recent Posts
---
Archives
---
Quick Links
---
---
 In This Issue:

August

14

, 2017


• 

Fredric Brown Mystery Library

– Update

•  Robert Bloch

Strikes

Bites Back!

•  Forgotten Horrors Podcast

–

Fredric Brown

•  The Book of Stark

–

Some Final Artwo

rk



•  Washington P

ost

Says . . .

•  Join

U

s on Facebook


---

Fredric Brown Mystery Library—Update






Let's start off this newsletter with a sincere and heartfelt THANK YOU!! too each and every one of you who ordered (and pre-ordered!) the first two volumes of the FREDRIC BROWN MYSTERY LIBRARY: MURDER DRAWS A CROWD and DEATH IN THE DARK. We had 5+ years of pent-up demand for these books and—once the books were available for shipping—we had a wonderful (and vexing!) deluge of new orders that only now are we up-to-date with open orders. Oh, there are a few stragglers that need some TLC, but we are finally in a position where we can ship your Fredric Brown orders out within 1-2 days. Thanks again for all your patience and, based on initial feedback, we feel that the finished books are worth the wait!
And consider this FAIR WARNING that we've shipped hundreds of both titles since April and we forecast both titles going OUT OF PRINT before the end of the year.
Meanwhile, here's recent some feedback that warmed our cockles:


"You've outdone yourself on these Fredric Browns: beautiful, beautiful, and beautifuller, I must say. Back in the day, when I was cranking out that series [the 20-volume Fredric Brown in the Detective Pulps (Dennis McMillan Books, 1984-1991)], I purposely limited the number of stories per tome, just so I knew I'd have SOMETHING to publish that I had (an almost) "guaranteed" customer base for, so I'd know I could survive a while longer as a small publisher, but you're doing them the way they SHOULD be done, and presented in the coolest manner I can think of, frankly. So, congratulations, and (of course) thanks for dedicating the first one to me–I think that's the first tome that's ever been dedicated to me…  All I can say further is, Keep up the great work! The shade of Fredric Brown is smiling down upon you!"
       —Dennis McMillan


---

Robert Bloch Strikes Bites Back!




   When the Centennial

of

Robert Bloch was celebrated a few months ag

o

(April 5

, 2017)

, we had s

ome pretty cool

ideas

in the works that we wanted to share on that important date. But, the best-laid plans of rats and Renfield's of

t

en go awry, so it is only NOW that we can share the FANTASTIC news that

we are working on . . .

 

THE VAMPIRE STORIES OF ROBERT BLOCH!
 
  This is the first new Robert Bloch

collection

in over five years!

 

We'll have a formal Press Release in the near future,

so in the meantime, c

lick the image to view our preordering page with the Table of Contents and the current cover by legendary illustra

to

r, Gahan Wilson.  Meanwhile, set aside a few hours and p

eruse these links, culled mostly

by Patricia Abbott

&

Todd Mason during the week of Robert Bloch's

100th Birthday

:

  • Patricia Abbott's Bloch Centennial

List




  • Todd Mason's Bloch Centennial List
  • 100 Years of Robert Bloch at Pulpfest.com
  • Jeff Segal's blogpost on Robert Bloch in comic books
  • Podcast: The Horror Show with Brian Keene (WARNING: NSFW!)


---

Forgotten Horrors Podcast — Fredric Brown


  Around the 2nd week of every month, we start jonesing for the latest episode of the FORGOTTEN HORRORS PODCAST. Produced by Joey Hambrick and hosted by pop-culture scholars Michael H. Price & John Wooley, this monthly audio delight is a vehicle mainly to promote Price's indispensable FORGOTTEN HORRORS volumes from Cremo Studios.
In addition to that, Price & Wooley bring their near-infinite knowledge of film-lore, genre literature, and music to bear on a huge range of, well . . . forgotten horror films. They also riff on biker films, Oliver Hardy, Barbara Stanwyck, Gilligan's Island, and, well . . . you get the idea.
Back in the spring, to boost the launch of the new Fredric Brown collections, Haffner Press sponsored their April podcast and Price & Wooley set their sights on two films adapted from the works of Fredric Brown: CRACK-UP (RKO, 1946) starring Pat O'Brien and based on "Madman's Holiday" from Street & Smith's Detective Story Magazine, July 1943; and THE SCREAMING MIMI(Columbia, 1958) starring Anita Ekberg and based on Brown's 1949 novel.

Check out these links to see how they promoted, presented, and followed-up on the Fredric Brown Special. Knowledge was shared, opinions expressed, prizes won . . . it's a blast!

  •  Episode 37: Guilty Hands (1931)   •  Episode 38: Fredric Brown Special – Sponsored by Haffner Press
  •  Episode 39: "Zenobia" (1939)
  •  Episode 40: "Phantom of Chinatown" (1940)

---

THE BOOK OF STARK —Some Final Artwork


  Cover artist Raymond Swanland has delivered the final art for the first of two covers for THE BOOK OF STARK by Leigh Brackett. We think it's fantastic and will only be superseded by the second cover artwork.

In case you missed it here are the specs for THE BOOK OF STARK:

700+ pages
Smythe-sewn Hardcover
$45.00

Contents
"Queen of the Martian Catacombs"
"Enchantress of Venus"
"Black Amazon of Mars"
"Stark and the Star Kings"
The Ginger Star
The Hounds of Skaith
The Reavers of Skaith
"1977: Notes for Stark #4″

For quite a while we've been angling for THE BOOK OF STARK to contain commentary from editors and filmmakers who had the honor of working with Leigh Brackett. Sadly, most of these personalities are no longer with us, or have retired from public life. As of this writing, we plan to take the book to presswithout such material. If this situation changes, you'll be the very first people we tell!


---

Washington Post Says . . .

 

  It totally came out of the blue, but on Monday July 3rd we received a query from the Washington Post Book World asking for cover images and pictures of our authors for a Thursday, July 6th small press round up.
Seeing as it's the 21st Century — and time and tide wait for no man — we were stunned when the Tuesday July 4th online edition of the Post hit the web with a very complimentary column by America's Bookman, Michael Dirda!  The full article is HERE, and here are Mr. Dirda's remarks in re: Haffner Press:


"Haffner Press. If you have any interest in pulp fiction, this is the publisher for you. Stephen Haffner issues substantial hardback volumes devoted to the magazine stories of Edmond Hamilton (creator of Captain Future); the crime fiction of Fredric Brown; the early work of Leigh Brackett (whose later credits include the screenplay for "The Empire Strikes Back"); and the occult detective stories of Manly Wade Wellman. One recent title, "The Watcher at the Door," is the second volume in an ongoing series devoted to the weird tales of the versatile Henry Kuttner. Its foreword is by Robert A. Madle, a Rockville, Md., book and magazine dealer, who may be the oldest living person to have attended the first World Science Fiction Convention, held in 1939."

  Well, despite the lack of images of our books and authors accompanying the article, we're pretty chuffed. It's not every day that a major news outlet not only says nice things about you, but also spells your name correctly (twice!), and gives a well-deserved shout-out to Bob Madle. Thank you very much, Mr. Dirda and the staff of the Washington Post Book World.


---




  If you're not following Haffner Press on Facebook, now is the best time! We have flash-contests, a random-drawing for a gift-card for every 50 LIKEs, and more!
Plus, it's the fastest way to get updates on forthcoming books, sneak-peeks at what's in the pipeline, etc.
  We also have a Facebook page for our COLLECTED EDMOND HAMILTON project. While not as active as the main Haffner Press page, you will find more comic-book related materials than we might otherwise post.

---
You're receiving this message because you requested to be notified of events at Haffner Press, or have done business with Haffner Press in the past. If you do not wish to receive these messages in the future click unsubscribe and request to have your name removed.
.
Copyright © 2017 HAFFNER PRESS
5005 Crooks Road • Suite 35 • Royal Oak, MI 48073-1239
(248) 288-4756 • www.haffnerpress.com
•  Keep Watching the Skies!  • 

---
---
Now Available!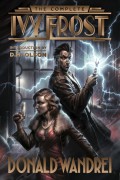 $50.00
---
---
Featured Items
---